Rollback Backup
Rollback restores your Data File to an earlier point in time, to undo unwanted changes.

The Solution provides step-by-step instructions for using Rollback. (6205)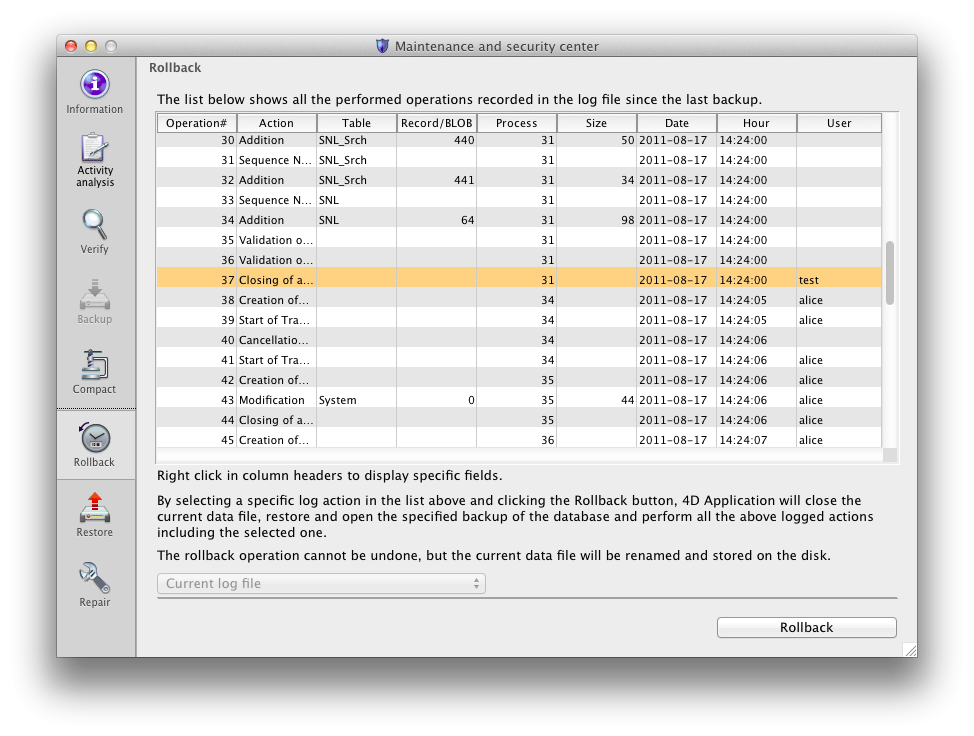 1. Quit Big Business Server
2. Start Big Business Server and quickly hold down the Alt/Option key
3. Choose to Open the Maintenance and Security Center
4. Click on Rollback on the left
5. Highlight the last row to keep (using the time in the Hour column)
6. Click the Rollback button (once)

This operation may process for several minutes. When it is complete the list will show the last row you selected followed by a new row.
Related: